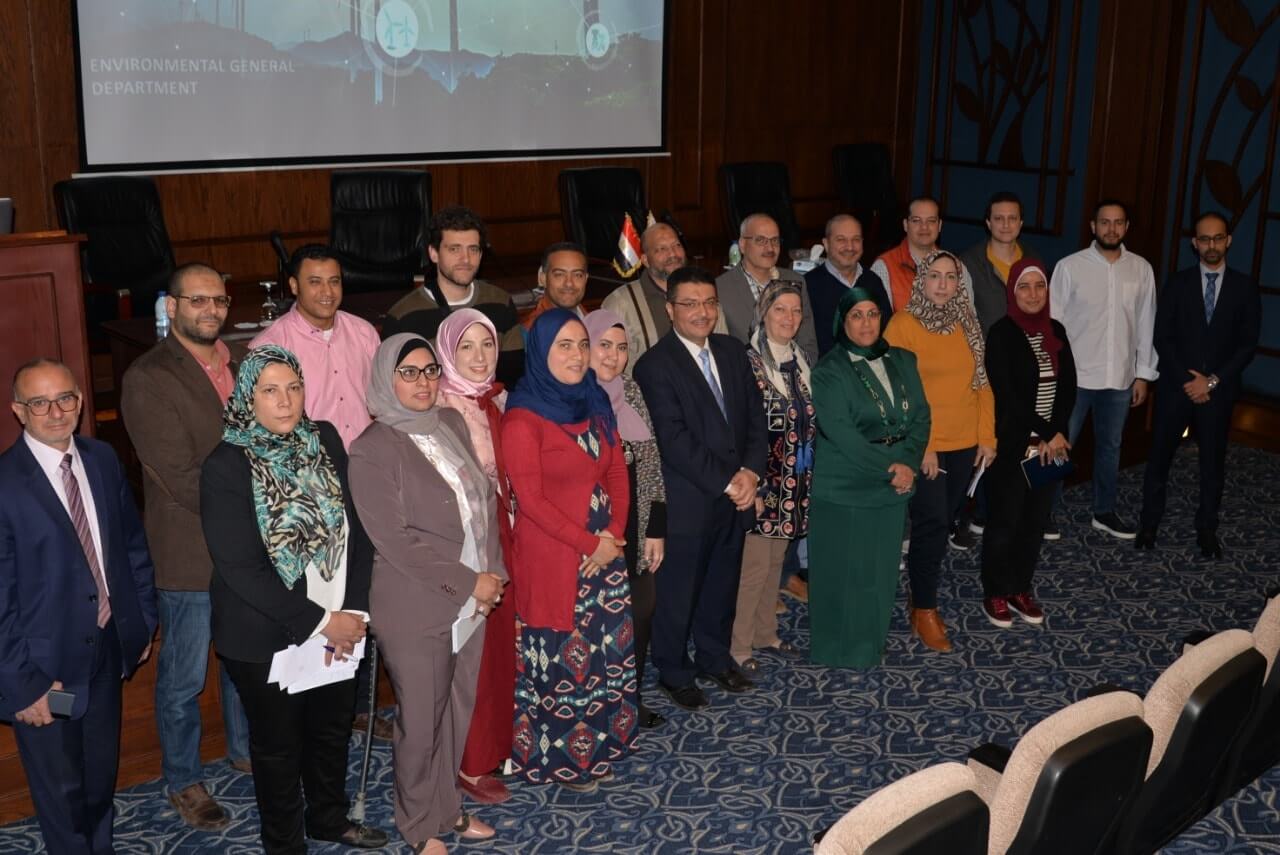 EGAS qualified to obtain ISO 50001 Certification
Start date : 10 March 2020
End date : 10 March 2020
EGAS company
Seminars
In alignment with Egypt's vision for Sustainable Development 2030, whose main axes include, improving energy efficiency and using renewable energies, the Energy Efficiency Department of Operations and Networks at EGAS, in cooperation with GASCO,organized on the 10th of March an introductory workshop for employees in order to raise awareness towards the requirements of the ISO environmental management system 50001); in presence of Dr. Azza El-Trabily, Assistant Vice Chairman of Environmental Protection and Dr. Dalia Abdel Motal, Head of Environmental Consulting Department at GASCO, with the aim of raising awareness among employees of the importance of their positive and effective participation in the system of Energy Efficiency.
Eng.Amal Hussein Assistant Vice President of Operations and Networks welcomed the attendees and confirmed EGAS interest in organizing this awareness session in order to emphasize the company's will to be always among the international companies which implementthe highest efficiency at all levels of their activities.
Consequently, Dr. Dalia reviewed the requirements of the ISO 50001 energy management system, the responsibilities of the energy team, which include preparing an energy management system and counting data related to energy consumption and analyzing it, ensuring compliance with implementation standards, applying all measures that ensure rationalization of consumption, improving energy efficiency, and the role of different departments to participate in implementing the system.
The workshop also addressed some common problems that affect energy performance within institutions such as the initial costs of more efficient modern technologies and the inaccuracy of data on energy consumption as well as a lack of awareness among employees and the amount of funding directed to energy efficiency projects.
Dr. Azza El-Trabily praised the policy set to rationalize and improve the energy efficiency at EGAS, predicting that EGAS is worth obtaining the ISO 50001 certification.